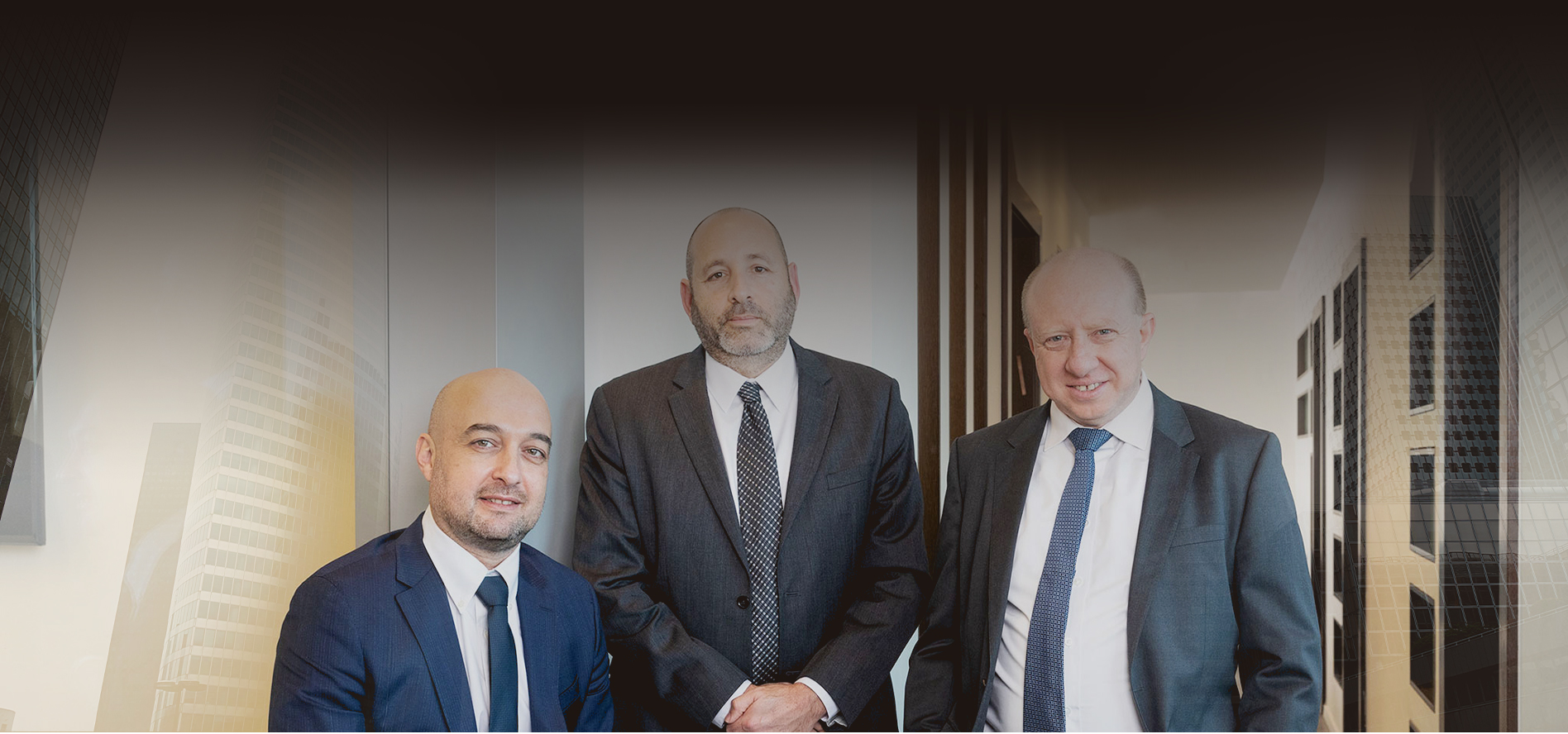 The Firm
Orlansky, Eisenberg, Mozeson & Co. was founded in 2002 by attorneys Ido Orlansky, Elad Eisenberg and Ronen Mozeson and is a boutique firm specializing in infrastructure, real estate, litigation, expropriation and depreciation proceedings, commercial law with a special expertise in the fields of defamation and sports law.
Orlansky, Eisenberg, Mozeson & Co. provides its clients with legal services at the highest professional level, with an emphasis on personal service and maximum availability to the client.
Over the years, the firm has handled large-scale legal cases of great public importance, and it has seen extraordinary legal successes. These successes stem, among other things, from the founders of the firm's extensive experience and their expertise in litigation of extremely complex issues.
The legal staff in the firm works with meticulousness and uncompromising professionalism, combining strategic and creative thinking in the handling of the firm's cases. Legal cases are handled in teams, which include at least one of the firm's senior partners.
The firm's clients include government companies, public companies, insurance companies, municipalities, sports clubs, as well as companies of varying scopes of activity, businessmen and those who need ongoing legal care in various and sensitive matters.
The firm has been ranked for several years in the well-known Israeli ranking guides Dun's 100 and BDI as a leading Israeli law firm in its areas of practice.
Pro Bono
Adv. Elad Eisenberg is a member of the Board of Directors of the Friends of Schneider Children's Hospital of Israel, an organization that works to raise funds, in Israel and abroad, for the development and promotion of the medical center, which is one of the world leaders in pediatric medicine.
Adv. Elad Eisenberg assists in the day-to-day management of the association, raising donations and organizing fundraising events. In addition, our firm contributes regularly to the association's annual fundraising event.